The Real Deal Connecticut based Graphic Design Team can help your company position itself and stand out above the rest. Whether you are breaking into a new market, launching a new product or service or simply trying to identify why your old print marketing is not working we can help! Our goal is to help you grow your business; we will work with you to make sure the projects you are requesting will give you the results you need to be successful.
Your image and brand are going to be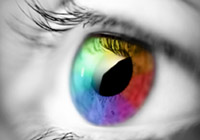 remembered and in the hands of your clients long after that meeting is over. Make sure that your marketing materials, logo and advertising are all saying what you intended them to.
Here are just some of the graphic design items our CT Graphic Design Team can help with:
Logo design
Website Design
Marketing emails
Advertising
Signage
Business cards, letterhead, brochures
Logo merchandise design
Tradeshow Graphics
Tradeshow Giveaways
There are many more graphic design services that our Connecticut graphic design company offers!
If you would like a "no commitment free consultation" to discuss your graphic design needs please call us at 800-801-4358 or email us at info@realdealtechnologies.com.
NOTICE: We only take on clients that we know we can help make a success. We will not ask you to spend money if it is not in your best interest!